GENE KEY #50: Gift - Equilibrium | Shadow - Corruption | Siddhi - Harmony | Dilemma - Resignation | Astrology - Libra/Scorpio Cusp | Chakra - Heart
Picture It, Your Contemplation, October 20-24, 2022. (homage to Sophia, IYKYK)
You're being brought face to face with and understanding of cosmic order. You're trying to understand what it's trying to teach you. To your surprise the first lesson comes as a lesson on CORRUPTION.
I know you're saying "I'm not corrupt!" And I'm not saying that you are so calm down. However, we must understand how corruption is an act of the Universe being out of alignment. Also, learning how our own views and understandings are corrupted because the data, lessons and viewpoints we take in are inherently corrupt.
Think for a minute about your own relationships with various forms of hierarchy both literally as well as a concept. When the institution of hierarchy is created it takes us away) from the way we're naturally meant to co-exist with one another and that's in HARMONY.
Hierarchy activates competition within us because as humans we are vying for the top spot. Which creates division and breeds corruption.
HIERARCHY -> COMPETITION -> DIVISION -> CORRUPTION
Because let's be honest as soon as you make a rule there's someone there ready to break it. Hence the existence of rebels and trailblazers. Not to mention the saying, "All rules are made to be broken!" Not all come with ill will, still some will.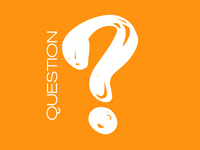 So ask yourself, where are you activating competition in pursuit of getting to the top of some hierarchy? Is it causing division or harmony?
How do you combat corruption and attempt to begin moving towards harmony? By switching on EQUILIBRIUM!
Equilibrium is birthed thru a deep seeded hope for something better. Because contrary to white supremacy and patriarchy ideologies want you to believe, our natural human code leads us to harmony and peace, not control and conquering. Intimacy (Gift of Gene Key #59) is how we nurture this harmony and carry it out.
Think about the findings of ancient African civilizations as well as Indigenous cultures. Though they had "leaders" we know they lived very communal lifestyles. Everyone with their own tasks, yet they still were working together in harmony to keep the community thriving and moving forward.
If this Gene Key is active in your hologenetic profile (don't have yours? Grab it HERE for free!) then you have a GREAT responsibility to the world. Your trailblazing goal is to help shift the collective back into harmony through creating equilibrium. When you've mastered this your very existence will shift the atmosphere of every environment that you encounter.
Trust that your freedom comes from empowering the whole. External control is NOT necessary when there is collective harmony.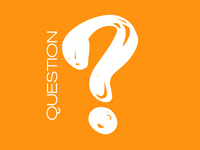 As a Business Owner, how is your work helping to restore harmony within the collective? And are there ways you can improve upon it?
During this Libra/Scorpio cusp spend time contemplating this and if you're interested in Unlocking Your Divine Design then grab my FREE Workshop by clicking HERE!
Until Next Time,
xoxo